I had a damn good time making these playlists on Spotify, and I'd love to share them with you. 
Enjoy AND if if you want to give it a 'follow', it's a free and easy way to help us to continue spreading the music around during the shutdown of live music. 
Here's what we've got: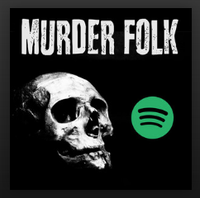 Murder Folk: I love a good murder ballad, and that's all that's on this morbid little playlist. I've been keeping up with with one for the last decade or so. feat. songs by Bruce Springsteen, Tom Waits, Nick Cave, Leonard Cohen, The Violent Femmes, Johnny Cash and more.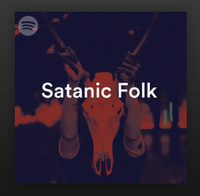 Satanic Folk: Quickly becoming a favorite amongst sinners; this is my fastest growing playlist. It's a collection of beautifully written bluegrass, folk, and country songs involving themes of going to and / or raising Hell! 
feat. songs by Amigo The Devil, Bridge City Sinners, Hank 3, Tejon Street Corner Thieves, King Dude, Harley Poe, Colter Wall and more.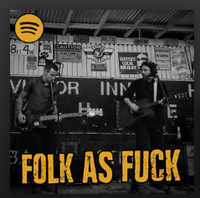 Folk As F**k: This playlist originally started as a showcase of the artists I've met and shared the stage with on the road. Over time I've opened it up to included some of my favorite artists and influences as well. Sure, there's a lot of folk, but a bunch of Alt Country and other sorts of twang in there too. 
feat. songs by Bright Eyes, Lydia Loveless, David Dondero, Off With Their Heads, Neutral Milk Hotel, The White Buffalo, Jon Snodgrass, and more.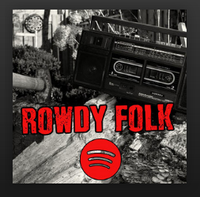 Rowdy Folk: The sort of stuff you can get sloppy drunk and fall down to. Some seriously underrated gems on this little list. 
feat. songs by Truck Bed Boys, Tim Barry, Chuck Ragan, Drive-by Truckers, Scott H. Biram, Langhorn Slim, Uncle Tupelo and more.